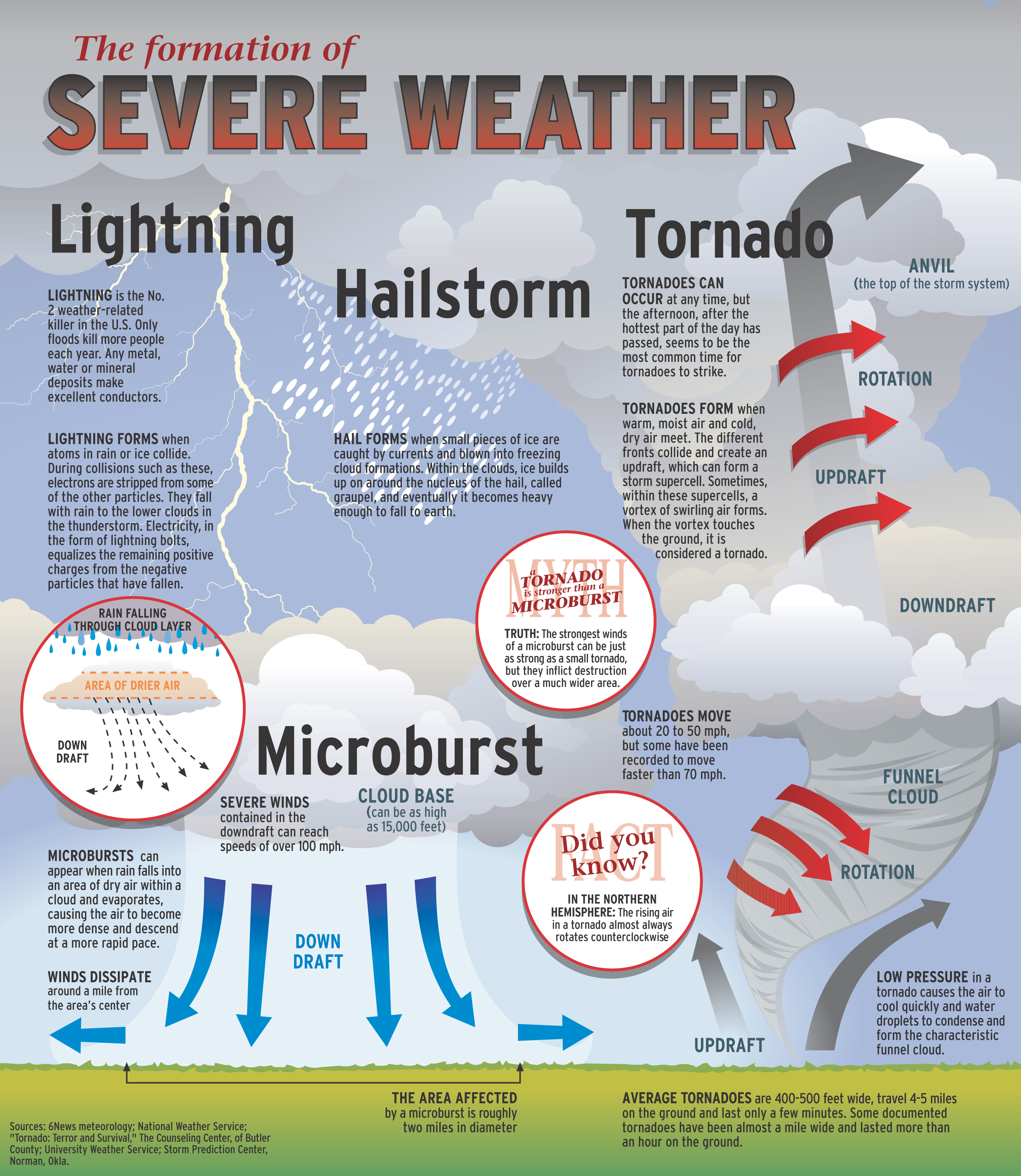 Spring & Summer Severe/Hazardous Weather Terms
Although thunderstorms occur year round, they are most prevalent across the state during the spring and summer months. Thunderstorms can produce damaging winds, deadly lightning, large hail, flash flooding and tornadoes. In addition, effects of extreme heat can be exasperated by power outages caused by these storms. The following severe weather terms are defined by the National Weather Service.
The National Weather Service (NWS) is responsible for issuing severe weather watches, warnings and advisories to alert the public when dangerous weather conditions are expected.
Watch – A weather watch means there is the potential or conditions exist for a dangerous weather event.
Warning – A weather warning means that a dangerous weather event is imminent. Immediate action must be taken to protect life and property.
Advisory – A weather advisory means weather conditions that are less serious than a warning are imminent. These events may cause a significant inconvenience, and if caution is not exercised, it could lead to a situation that may be threatening to life and property.